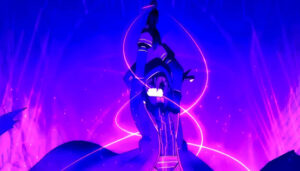 Recently, we received an official trailer for the anime "The Eminence In Shadow", which is supposedly the final trailer as well since less than a month is left before it is finally released. I watched the trailer for the first time and from the looks of it the anime is an Isekai and supposedly contains a harem as well. This combo of Isekai with harem has been trending and there are a lot of anime that have used either or both of the elements and were well received as well.
Also Read – Top 10 Anime Face-offs!!
Judging by the trailer, the anime looks promising and the animation seems to be good as well.  Let's talk about everything we know about "The Eminence in Shadow" anime. Here's the official trailer for the anime.
The Eminence in Shadow Release Date and other Information
The series was originally available as a Light Novel and was then adapted into a manga after its popularity. The Light Novel series is written by Daisuke Aizawa and its illustrations were done by Tozai. There are a total of 4 volumes of the Light Novel and 7 seven volume adaptation in the manga. The serialization of the Light Novel started in 2018 and the manga was adapted in the same year as well.
Also Read – Top Anime Rivals!!
The anime is set to release on October 5, produced by studio Nexus and its adaptation was announced in 2021. It will be directed by Kazuya Nakanishi and the scriptwriter is Kanichi Katou for anime series.
The Eminence in Shadow Plot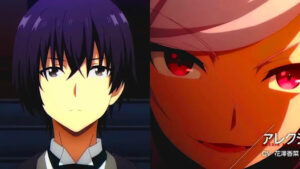 It all starts with our renowned "truck" kun who is known for its role in many Isekai and have also made an appearance in this story as well. So, the truck kun hits a boy who was training to be a master manipulator in the shadows, as he dies from the impact.
The MC is then reborn in another world of fantasy that contains magic where his name is Cid Kagenou and is born to a family of nobles. In that world, he continues to chase his dream of manipulation from the shadows and deceives everyone by appearing as a regular boy in front of them.
He then meets up with an elf who is suffering from a disease and cures her and after conversing with her, makes up a story on the dark reality of that world where an organization named Shadow Garden is fighting against it, which later comes true as they recruit members to their organization.
However, he still believes that it is all a delusion while fighting against the evil cult and gets himself involved in a peculiar scenario where the roots seem to run very deep and he is unaware of it.
Conclusion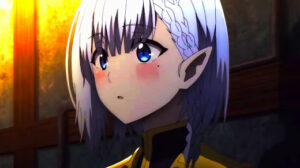 I am a fan of the Isekai genre and have watched a lot of them and going by the experience I'd say that this anime is definitely worth trying even though it is going to be overshadowed by some big names that are also releasing in the same month. But, despite that, I will watch it and share my thoughts on the story and some other aspects of the anime after grasping the base of it.
Are you looking forward to this anime?! Do share your thoughts in the comments down below. You can also contact me directly via Instagram on my profile @theanimeguy24. I am looking forward to hearing your thoughts and until then, PEACE!!
Also Read – Soft Anime to cure your Depression!!