Is Genshin Impact getting an anime? Genshin Impact anime concept trailer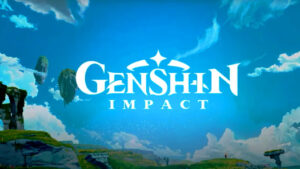 Hello everyone, I welcome you all and you must have come here after watching the Livestream for version 3.1 of Genshin impact or simply after seeing the title. So, I've been playing Genshin Impact for quite a while and it was one of those games for which I definitely wanted an anime series. It feels like the desire will finally be coming to fruition as the official announcement of the v3.1 of the game was made.
Also Read – Is Ranking of Kings worth watching?!
Here is the official concept trailer that was showcased in the live stream of the release of v3.1. Rejoice!!
Hoyoverse collaboration with Ufotable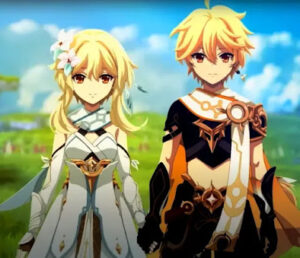 Hoyoverse had recently released a lot of information for the latest version 3.1 of Genshin. However, what blew me the most was the promotional teaser for what seems to be the official anime for the series. The project is in collaboration with Ufotable, which we anime lovers are well acquainted with.
Also Read – Here's why Solo Leveling deserved an anime!!
While they had not specifically announced the anime series as the project for the collaboration between Hoyoverse and Ufotable. However, we all know that Ufotable is well known for its crazy animation in the anime world. What else could they have been collaborating for?! I'm quite certain that the renowned Genshin Impact series is finally getting an anime. However, there is no official announcement as of now. Even though I'm quite certain of the anime series, I won't make bold claims to confirm it and will wait for the official announcement. The information will be updated as soon as the official announcement is made and I'm hoping that it is what we speculate.
What is Genshin impact?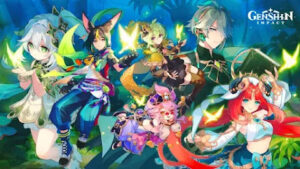 Genshin impact is a very popular open-world MMORPG  that is available on both PC as well as mobile devices. The game has been running for a long time and the story revolves around the traveler who is journeying the 7 nations of Teyvat to get back the lost sibling and making new friends and discoveries along the way.
Three regions had been explored and the latest update has revealed the fourth region as well, which is Sumeru. In time, we will get all 7 regions and that might be the endgame. The game has made a lot of progress and is still expanding as time goes by. It will only get better and we may also get an anime series for it.
What are your thoughts on the matter? Will it get an anime or is the collaboration going to be for something else? Share your thoughts in the comments and I'll see you all next time, Peace!!
Also Read – Dragon Ball Super (DBS) Superhero Review!!