With season 3 already confirmed by Crunchyroll, Konosuba is now also getting a new spin-off that will be focussing on Megumin. It is titled, "An Explosion to this Wonderful World". It is scheduled to air in April 2023 and we recently got a new trailer for the Spin-off.
You can check out the new trailer below:
Konosuba Spin-off Breakdown
The new trailer has given us a lot of information to understand what the spin-off is going to be about. I will be sharing my thoughts based on the information that is currently available.
From the title as well as the trailer it is pretty clear that the spin-off will focus on Megumin as she is one of the few characters who excel at the Explosion spell and her mastery over the spell has only grown with the series.
The focus is surely going to be on Megumin, however, it seems from the trailer that we will be learning more about Megumin's past. The spin-off might also reveal how did she get obsessed with Explosion, to an extent that she refuses to learn and use any other spell.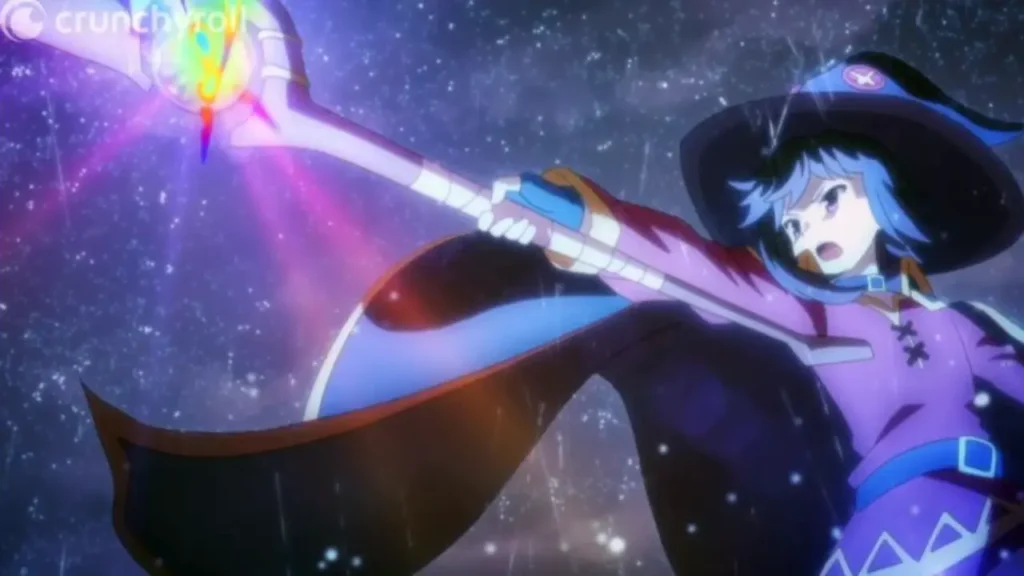 In the end, however, it is just my wishful thinking and the plot of the story might differ from the plot I hypothesized. However, one thing is for certain and that is that the new Konosuba Spin-off is going to be explosively fun to watch.
Also Read

One Piece | Unforgettable MVP moments and characters from every major arc
Konosuba An Explosion on This Wonderful World Cast
This section will focus on the official cast for the Konosuba spin-off and the other staff related info.
| | |
| --- | --- |
| Animation by | Drive Studio |
| Director | Yujiro Abe |
| Music Production | Nippon Columbia |
The original author and the illustrator are Akatsuki Natsume and Kurone Mishima respectively. Animation charges are going to be led by Drive Studio and it will be directed by Yujiro Abe. Nippon Columbia will be responsible for the music for this spin-off.
Now, let's have a look at the cast
| | |
| --- | --- |
| Character | Voice Actor |
| Megumin | Rie Takahashi |
| Yunyun | Aki Toyosaki |
| Komekko | Maria Naganawa |
| Arue | Kaori Nazuka |
| Funifura | Miyu Tomita |
| Dodonko | Sayumi Suzushiro |
| Nemaki | Shizuka Ishigami |
The official cast for Konsouba An Explosion on this Wonderful World
All the characters that are mentioned here are from Megumin's homeland given the attire they all had. Their school life will also be a part of this spin-off as shown by the trailer.
Megumin is one of the most popular characters from Konosuba and it would certainly have a great positive impact on the release and we can expect the spin-off anime to do well. What are your thoughts on its release? Let me know in the comments.
Also Read

Ash Ketchum's legendary Pokemon battles! A tribute