This fall is going to be a great one for anime lovers since a significant amount of anime are hyped for that season and Mob Psycho season 3 is just one of them. It is just around the corner as it is set to release on the 5th of October. It might be the final season as well for the series as almost all the other content is covered and only the final parts of it are left. However, it is just a speculation based on my experience of reading the manga.
【CM 15sec.】
Mob Psycho 100 Season 3
Scheduled October 5!

✨More: https://t.co/76YnPfxjXz pic.twitter.com/kx1wOEuE2l

— AnimeTV チェーン (@animetv_jp) September 3, 2022
Mob Psycho Season 3 Release Date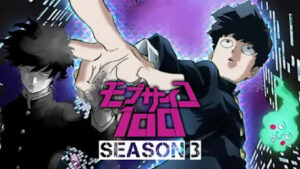 The Third season of Mob Psycho is set to be released on the 5th of October this year. Manga readers are not sure what they will be witnessing since there is not much material left in the manga to cover to make a complete season out of it. So, we may get some content that is not available in the manga and is anime original and exclusive.
Also Read – Top Anime Fights!!
You can also check the official website for more info and details!! Here, I will be discussing some of the events that we can expect to be happening this season. This is the SPOILER ALERT for you!!
What can we expect from Mob Psycho season 3?
If the creators go by the content that is available in the manga then you can expect the anime to have quite a lot of slice-of-life elements and if you are expecting that there will be some good action and fights like the previous season then I think that you might be disappointed as the final parts of the manga were mostly about concluding the character building of Mob. But what we can expect from it is good story progression and relatable content. There is also the possibility of getting some anime-exclusive extra content that no one is aware of as I believe that there is not enough content to make up a whole season. Whatever we get I am sure that it is going to be thrilling to watch and enjoy and I can't wait for the release.
What has happened in the anime?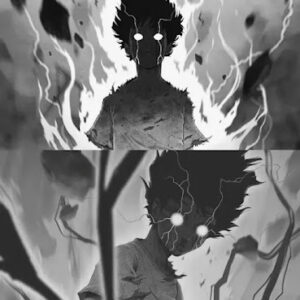 The first two seasons of Mob Psycho 100 were absolutely amazing. In the second season, we got to see Mob developing into an amazing character despite having all the flaws and being the strongest esper in the world. The main villain in the series was supposedly the boss of the esper organization who was trying to rule the world with his absolute power, however, was stopped by Mob and he even got him to reveal the weakness that was left in his heart. I loved how Mob progressed as a character from being an incompetent boy to a guy who is not afraid to share what is in his heart and give it his all to progress in his life without using his powers. He was able to connect with other villain characters solely because he understood everything as he had gone through it himself. However, there's a little more left to his character that will be showcased in the third season and I'm totally hyped!
The message from the anime and the character was pretty clear and quite inspiring if I am being honest. He is a well-written and developed character and those who have not watched the anime yet should start watching it now I am certain it will suit your tastes.
Also Read – Soft Anime to cure your Depression