It has been too long since I heard the name Blue Exorcist. I had almost forgotten about this anime until I heard about a revelation at this year's Jump Festival.
The third season of Blue Exorcist is finally confirmed to be in production after years of speculation and doubt over the internet. As mentioned already, the production was confirmed at an anime panel in Jump Festa 2023.
Also Read

Blades of the Guardians is getting an anime adaptation | Here's everything you should know about the Donghua
Even though the production is confirmed, there has been no revelation of the release date. Also, there are doubts about the new series on whether it's a sequel or not. I doubt that it's not the case, however, the production team has also not confirmed it to be the third season of the anime. We can only wait for the official confirmation from the producers of Blue Exorcist.
What we know so far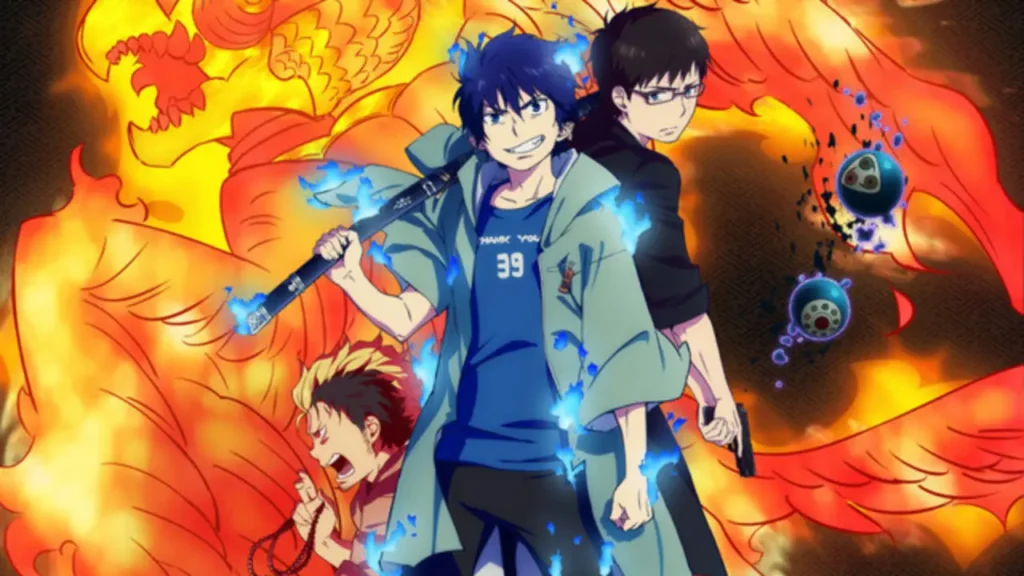 One thing that we do know for sure is that the anime is in production. At the Jump Fest panel, an official site was also revealed related to the production of the new Blue Exorcist anime.
Also Read

The True Meaning of Pokemon Master for Ash Ketchum is…!!
A-1 studio will most probably be leading the charge for the animation of the series. The reason for saying it is because the first two seasons were also animated by them. It's only a slight possibility, but, a change of animation studio may happen. That information will also be revealed in due time.
According to the manga, the next arc is going to be the Illuminati arc which will involve the strongest demon, Lucifer. The speculations and rumors also suggest the same. But whether it will truly follow the manga or will there be a new story different from the manga is also unknown.
You should also check out the promotional teaser below:
The story of Blue Exorcist
The protagonist of the story is Rin who wants to become a Paladin which is the highest authority in the world of Exorcists. The catch is that he himself is a half-demon and his father is none other than the demon king Satan himself. Due to that relationship, Rin also carries the power of the blue flames similar to that of Satan.
Also Read

Ranking of Kings is back with a special episode titled "Treasure Chest of Courage" | Scheduled for April 2023
Despite knowing his origin, Rin chose the path of an Exorcist and gets into the True Cross Academy to become the strongest Exorcist of all.