Ever since Blue Lock has come out, it has made its fans crazy with its visuals and its philosophy that has made people either fall in love or outright criticize it. However, I have become a massive fan of the anime and was so indulged with the series that I even went on ahead to read the manga which was just as insane and only kept getting better.
There are a lot of players and egos that are present in the series and their clash is what makes it worth the watch/read. Especially with the protagonist, Isagi Yoichi's development in the manga, I was stunned and suddenly I started digging about the players and found out that many characters in Blue Lock have been inspired by some real-life football legends.
Also Read

All Ichigo transformations, their abilities, and some hidden facts (explained) !!
There were some direct references such as Christiano Ronaldo, Messi, and Neymar, however, there were rip-offs as well and those too from the greats of football. The Best player in the world of Blue Lock, Noel Noa, is also no exception. Since the beginning of the series, he has been showcased as the best football player and has been an inspiration for many players from Blue Lock, including Isagi, who always wanted to play with him and finally got the chance in the Neo Egoist League.
But the question is, who exactly is the inspiration behind the best footballer of the Blue Lock world?! Let's find out in the next section.
Noel Noa is similar to this football player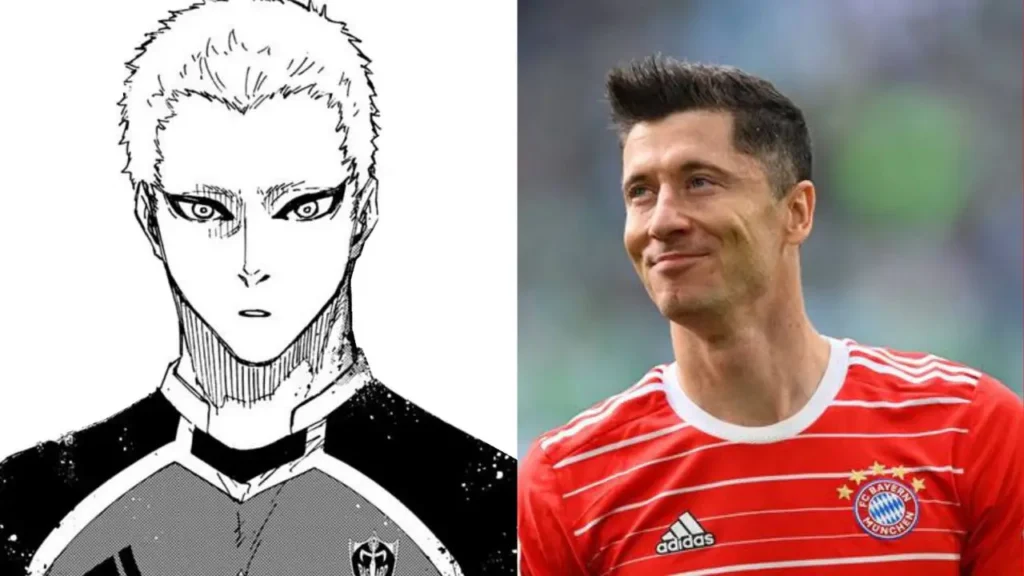 While I was looking up information on Noel Noa, I could not find anything official but there were many references of him being compared to Robert Lewandowski. Noel plays for Bastard München in the Europe League which is quite similar to the club Robert plays for which is, Bayern München, the similarity in the club names is quite obvious to see but that is not the only similar thing they have. Their playstyles are also quite similar.
Also Read

Top 10 Anime to watch this Fall Season!!
With that being said, you may have not heard of the name Robert Lewandoski before and why he is the inspiration behind Noel Noa. Let me try and answer that for you.
Robert is a player for the National football team of Poland, in contrast to the character Noel Noa who plays for Germany in Blue Lock. However, his international record is quite insane. He has scored 78 international goals and his name is well-known in the European leagues. His international goals are the highest in his country and he is also the third-highest scorer in Europe. He is arguably one of the best strikers in the world of Football which is in line with the character of Noel Noa as well. Their national teams may be the only difference between them but, apart from that they are both beasts in their respective games.
Also Read

Ash's Strongest Pokemon Team That Can Even Defeat The Legendary Tobias!
Blue Lock Characters' References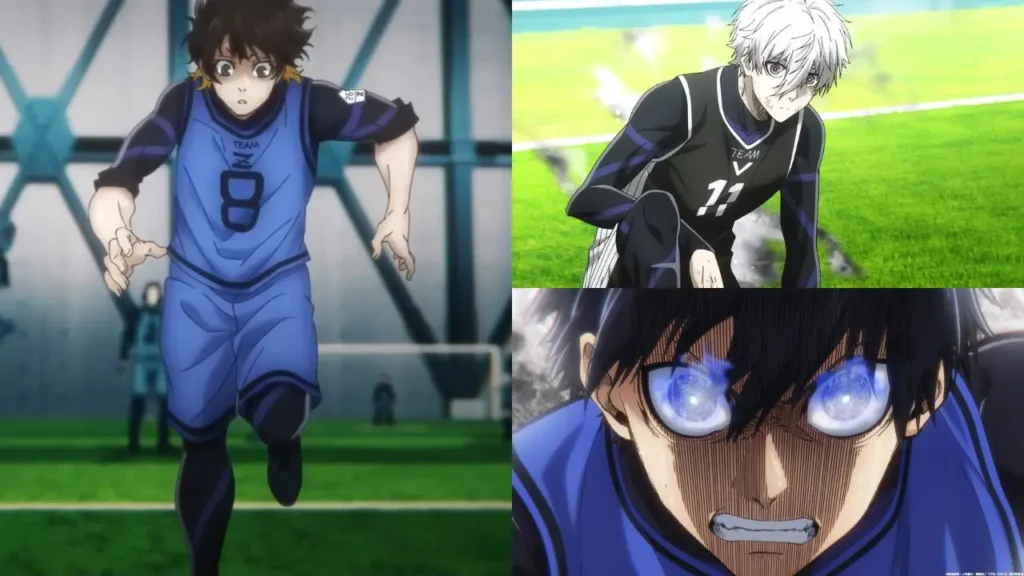 While Noel Noa is a legend in the series and his real-life counterpart is also a great player, there are other characters as well that are inspired by real football players. Some of them were even confirmed by the creator of Blue Lock. Isagi, Bachira, and Chigiri are among them. While other characters such as Nagi, Kunigami, etc. were not confirmed but they also have references.
Bachira is based on the legendary Brazillian striker, Ronaldinho. There will not be anyone who knows about football and hasn't heard of him. He possessed extraordinary dribbling skills and goal-scoring abilities similar to Bachira. Isagi was designed after the Italian striker Filippo Ingzahi due to his insane playmaking. The source of inspiration for Chigiri was a Japanese player named Ryo Miyachi. Shohei Baro is an extreme egoist and his insane ego was based on the Italian player Mario Balotelli who was also known for his extremely poor demeanor which has also been subject to a lot of criticism.
Also Read

Luffy's connection with Joyboy (The first warrior of Liberation) | One Piece Discussion
Kunigami Rensuke is suspected to be based on Robin Van Persie with his physique and his play style that helps him make good finishes whereas Nagi might be based on Denis Bergkamp due to his ball-trapping capabilities.
Now, I am no expert and have used many sources to make the references. If there is anything that you think should have been different then let me know in the comments.