The way of the househusband is a comedy slice of life anime that is based on the life of an ex-Yakuza, Tatsu. He was also known as the immortal dragon and is now living as a household husband, exhibiting his ways.
It is based on the manga originally authored by Kousuke Oono. The animation series was licensed by Netflix and animated by J.C Staff. Instead of making multiple short episodes, the anime series was compiled into 16-18 minute episodes with each episode having short episodes of about 3 minutes. Its rocking opening has been one of the specialties of the series.
Also Read

The True Meaning of Pokemon Master for Ash Ketchum is…!!
Now, with the introduction done, let me share my thoughts on the anime and why I consider it to be a Slice of life masterpiece.
Gokushufudou – A slice of life Masterpiece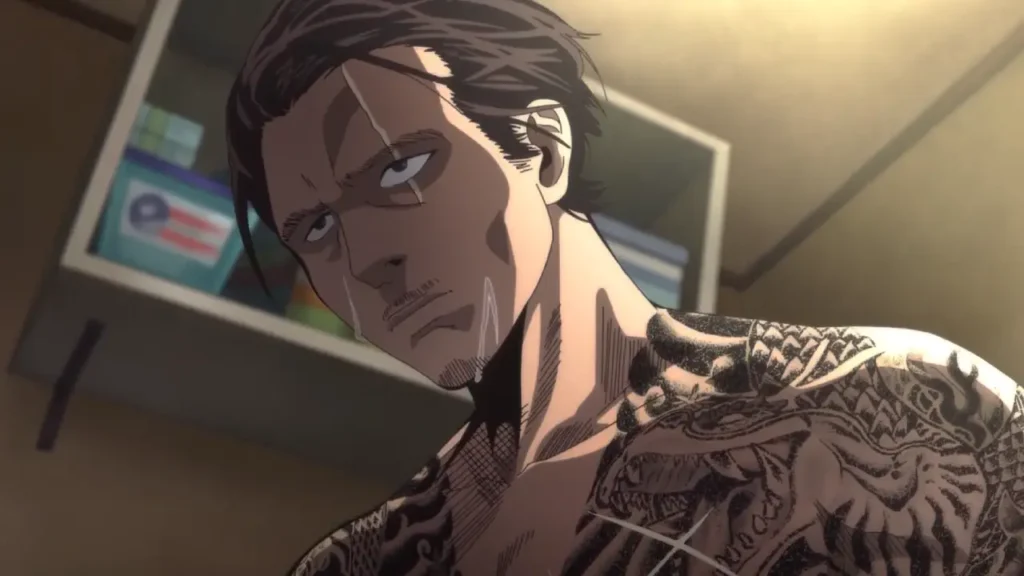 When I first watched the series, I never really gave a thought to it and just enjoyed it casually. But, I recently watched the second season I noticed some little things that were there but I overlooked them and then it suddenly came to me. I realized the intricacies involved with this slice-of-life anime and I started giving it some thought.
Also Read

2023 is gonna be amazing with these anime!!
I could see that there was so much more to it than what meets the eye. Sure, it's a fun anime to watch, but there are also a lot of relatable elements and fun things to learn. The characters are also just right and are used very wisely with their placement and the timing. And definitely, it is a must-watch for those who do not have much time on their hands and want to chill with a short series in their free time.
The characters are very well-written
Not many realize this point given the gist of the anime, but, the characters in the anime are written really well compared to an average slice of life. There is a lot of relatability to them as well as little daily life things that we can learn.
For example, Tatsu is an ex-Yakuza with a scary personality to many local people. This is understood given human psychology and social norms. However, once they get to know him, they realize that he can also be fun. Also, he is very dedicated to his life as a housemaker. Instead of changing his ways, he has instead directed them in doing things that people can't even imagine him being good at. "He makes me feel that we can become a better version of ourselves even if we don't change the way we are."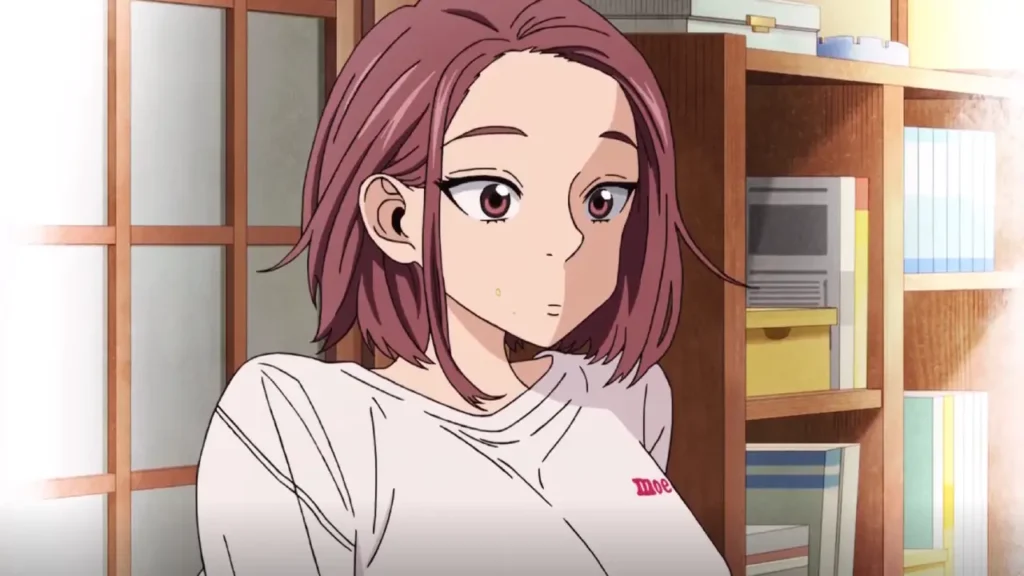 His wife, Miku, is very different from him but has a strong personality. She is the one in the family who goes to work and earns. Many working people are inclined to anime and she is also one such character. I find her quite adorable if I'm being honest. It would be safe to say that she is the man of the house and together they are a trendsetting couple without a doubt.
Also Read

All Ichigo transformations, their abilities, and some hidden facts (explained) !!
Then we have Masa, who is a typical teenager and is a very relatable character and makes me recall how I used to be when I was one. Can you also relate to him? Let me know in the comments.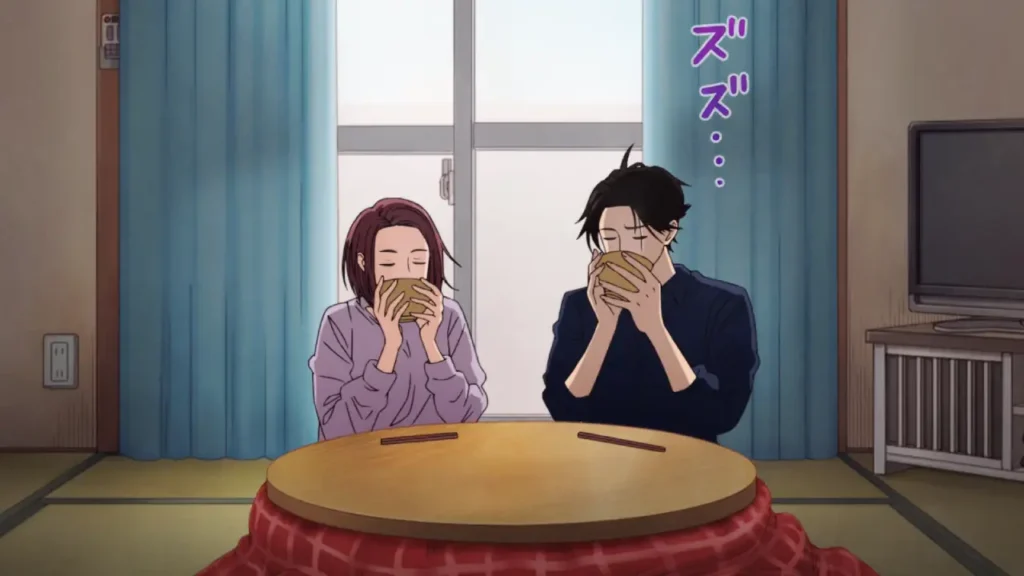 It is a stereotype breaker and the theme of an ex-Yakuza working as a full-time homemaker is not something that we usually get to see. It's rare to see such a couple that does their best in whatever they can and thinks about each other. Despite being a chill anime series, the ideology behind the central characters that often gets overlooked is what makes it a masterpiece.
The reason I can think of is that it is not intended to be a philosophical anime but rather a chilling comedy. So it's completely okay not to go deep into the ideology and enjoy it like everyone does. I tried to dig deep so that you don't have to.
Also, there is criticism as well on the animation and the art style of the anime. But, I believe that this animation suits much better to the theme of the anime and gives it a more comical advantage. This may just be my opinion but I liked the animation.
Conclusion – A perfect slice-of-life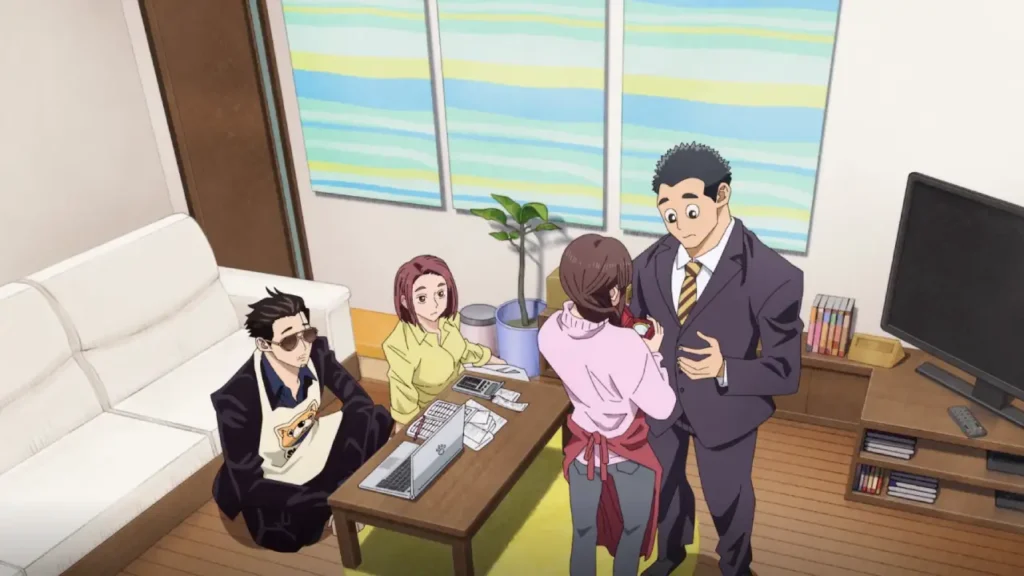 The characters blend in well and mixed with the right timing, they give us a laugh like no other. It is not a hard laugh but is more like a smile that we get from watching a soothing show. Tatsu's life hacks are also no joke as he says, "Being a househusband ain't no joke".
Also Read

Top 10 Anime to watch this Fall Season!!
The length of each episode and the pacing is also just perfect. It is a go-to anime for anyone and everyone. In short, it is a perfect slice of life and you must watch it at least once. All the elements when mixed together turn it into a masterpiece. Your thoughts may differ from mine, but it is truly one of the best slice-of-life anime ever.