Fantasy anime have been on the rise lately. It's no wonder given the popularity of the genre. The Misfit of Demon King Academy is also one of those fantasy anime that are quite enjoyable to watch. On top of that, the protagonist is very cool as well.
If you have watched the first then I'm sure you must be wondering about the second. The good news is that The Misfit of Demon King Academy Season 2 has already been confirmed and it has recently got a new trailer that reveals some more amazing info.
Check out the new trailer below:
The Misfit of Demon King Academy Season 2 Release Date and other details
The anime's second season is supposed to release next year as per the schedule. The release date is 7 January 2023 and this time it is going to be in a split-cour. There was also an update related to the change of voice actor for Anos Voldigoad due to some personal issues. I haven't really looked much into it more than I needed to.
But, apart from that, there aren't many changes to the original cast of the series.
| | |
| --- | --- |
| Animation Studio | Silver Link |
| Genre | Fantasy, Magic |
There has been no change in the animation studio which means that the quality of the anime will not be affected much. The second season will focus on the LN volume 4 onwards as the first 3 were covered in the first season.
Also Read

Top 10 Underrated Anime | 10 Great Offbeat Anime that you may never have heard of (But you'll really like)
This year ended up with many anime that left us thrilled and it seems that the coming year is going to be even better for anime lovers.
My thoughts on The Misfit of Demon King Academy Season 2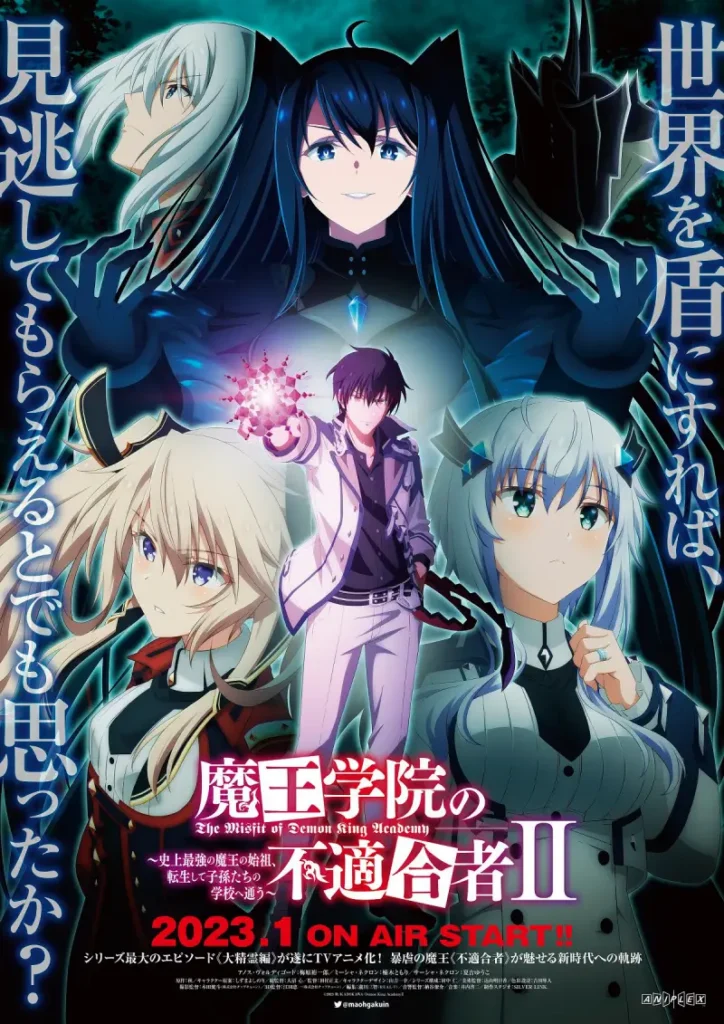 I'm very hyped to see Anos Voldigoad back in action. The badass Demon Lord who can bend anyone to his will with his amazing magic is something I had been looking forward to. When the first season ended I wanted to look for the light novel to see what might happen next and to my surprise, there is still a lot of story left to uncover, and here I was thinking that what more could the series possibly have, to offer.
Also Read

One Piece | Unforgettable MVP moments and characters from every major arc
I may have looked and had an overview but yet I have no idea as to what is going to happen in the second season. So, I'm just as clueless and hyped as you guys are. One thing I can say for certain is that we will not be disappointed.
The coming New Year is going to be filled with anime. Are you hyped for fall 2023?!