Masamune Kun's Revenge R (2nd season of Masamune Kun's revenge) has got a new trailer which is now available on YouTube. The trailer has been released officially by Crunchyroll.
Check out the trailer below:
Despite not being among some of the most popular school anime out there, Masamune Kun's Revenge was well-received by the community. Many fans who have completed the first season were eagerly waiting for the sequel which is now finally here.
Read More – Mission Yozakura Family Characters from the Manga and their unique abilities!!
Let's talk more about the anime, what has already happened and what we can expect from the sequel, Masamune Kun's Revenge R.
Masamune Kun's Revenge Season 1 Review Recap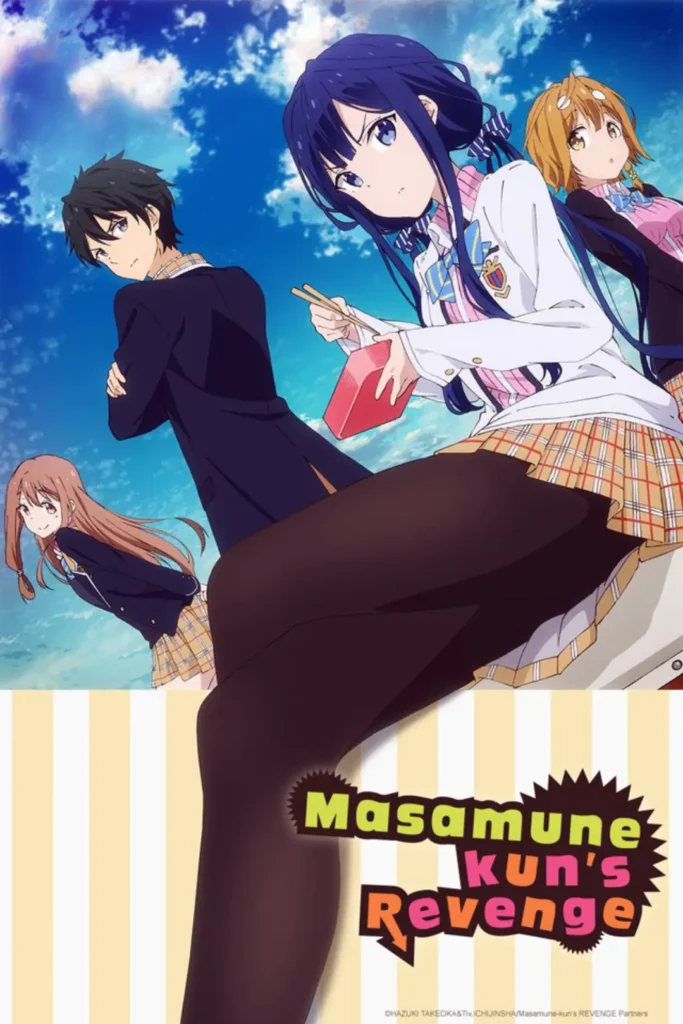 While the first season was well-liked. It became quite disappointing at the end when the anime felt like it didn't end at all and yet it was the end. The story was about Masamune's revenge but it didn't seem to progress in that direction. With season 2 now in the corner, the fans must be very likely wanting it to have the ending that it was meant to have.
The first season had started off pretty well but as the story progressed it seemed more like the original plot was fading away slowly. In the end, we were not served with the grand revenge that the MC was hoping for.
Read More – Red Hair Shanks is still a mystery! – One Piece Discussion
Hopefully, Masamune Kun's Revenge R will be able to do a better job and finish what started long ago. It would only feel overstretched if it doesn't end this time and might even take away the appeal that the anime was supposed to have.
What should we expect from Masamune Kun's Revenge R?!
However good the first season might have been, the fact remains that its ending was pretty horrible and improper. The fans are definitely expecting the second season should have, a proper ending, at the very least.
The fans from the community are quite excited for the release of this anime, which makes me believe that despite what happened fans still want more of it.
Read More – Top 10 Underrated Anime | 10 Great Offbeat Anime that you may never have heard of (But you'll really like)
The anime is officially set to release in Spring 2023, as for when it will be, is still an unknown. The official broadcast of the anime will be on Crunchyroll and you can also watch the first season there. Here's the link to it :
Masamune Kun's Revenge Season 1
We are bound to get more info on the anime as its release comes closer. For now, this is all we know. But, if there's anything that you'd like to share with me then comment down below. I'd love to hear your thoughts on the anime.