The Badass Hunter Sung Jin Woo is coming back in January 2024 with the release of SOLO LEVELING Anime Adaptation.
Yes, you heard it right! Solo Leveling anime adaptation will release in the coming fall season. On top of that, the produced dropped a trailer that every Solo Leveling fan would have loved.
If you haven't seen the trailer yet, then here is the latest SOLO LEVELING anime trailer:
SOLO LEVELING ANIME RELEASE DATE
As of now, there is not much clarity on the exact part of the story that the anime will cover. But we do know that it is going to be a banger and there need not be any doubt about that.
The exact release date for the much-awaited anime adaptation of the popular Solo Leveling manhwa is still not confirmed. However, we do know that the anime is going to release sometime in Jan 2024. Until then, all we can do is wait for more information on the anime to be released.
Also Read

My Home Hero anime adaptation official trailer released and will be releasing in 2023!!
WHAT WE KNOW SO FAR ABOUT SOLO LEVELING ANIME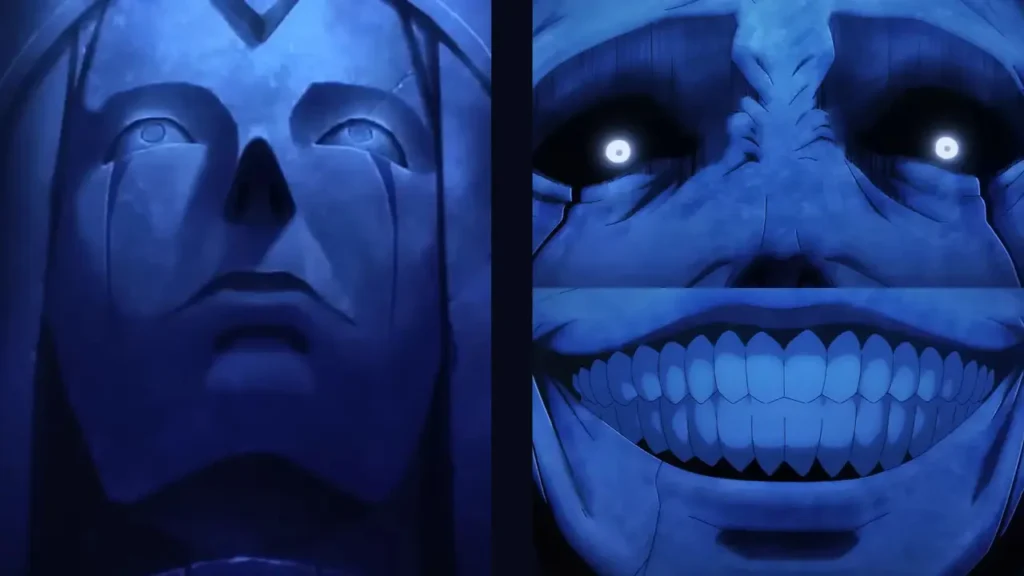 Original Source
Web Novel
(Later adapted into Manhwa)
Written and Illustrated by
Chu Gong
Jang Sang-Rak
Anime Release Date
January 2024
Animation Studio
A-1 Pictures
Director (Anime)
Shunsuke Nakashige
Music Composer (Anime)
Hiroyuki Sawano
Character Design (Anime)
Tomoko Sudo
The original Solo Leveling series was published as a novel series that was later adapted into a manhwa, which soon became very popular. The manhwa series became so famous that the fans could not wait for it to turn into an anime series. Even if, we, as fans, waited so long for the announcement…I feel like it was worth it.
The story is set up in a fantasy world where there are dungeons containing varying-difficulty monsters. Humans are given the power to fight back those monsters in the dungeon and are called hunters.
Also Read

Summoned to another world again anime adaptation is coming in 2023!! New Official trailer is also out
Sung Jin Woo is among those hunters and is popular as the weakest hunter. However, everything changes when he receives the ability to level up which no hunter in the world is capable of. It all happens in an average raid that turned deadly. Now, with the ability to rank up, Sung Jin Woo dedicates himself to getting stronger to protect the people dear to him.
CONCERN AMONG FANS OF SOLO LEVELING
While the fans are very excited to hear the news of an anime adaptation of the series and after witnessing a stunning trailer, the expectations from the series are very high. However, there is also concern among the fans of Solo Leveling with the below-par anime adaptations of similar manhwa series such as Tower of God, God Of High School, etc.
Since it has been a high-anticipation anime, the expectations from the anime will be even higher as the manhwa is among the best manhwas ever. The animation quality is something that should not be compromised for such a renowned series. However, there are other important things as well such as the right pacing and following the original source material of the series.
I think that the anime adaptation won't be as big a disappointment as TOG or God of high school, but, my expectations are also going to be very high from the anime series and I want it to be the best in every way. Is there anything that you are concerned about in the anime? Let me know in the comments.
Also Read

Crunchyroll Anime Awards 2023 Are Over And These Amazing Titles Emerged VICTORIOUS!!
FAQs
Is Solo Leveling Manhwa complete?
Solo Leveling Manhwa has a total of 179 chapters now with the 179th chapter being the conclusion of the manhwa series.
How Many Episodes Will Solo Leveling Anime Have?
While there has not been any confirmation from the production team, Solo Leveling anime is expected to have about 12-13 episodes in its first season.