Tomo chan is a girl anime that has been set for its release in the first week of the coming New Year. The production of the anime has been confirmed for quite a while now and it is very close to its official release. Let's get started with all the information that is available to us.
Read More – Kaminaki Sekai no Kamisama Katsudou Anime scheduled to release in 2023!!
Tomo Chan is a girl Anime Release Date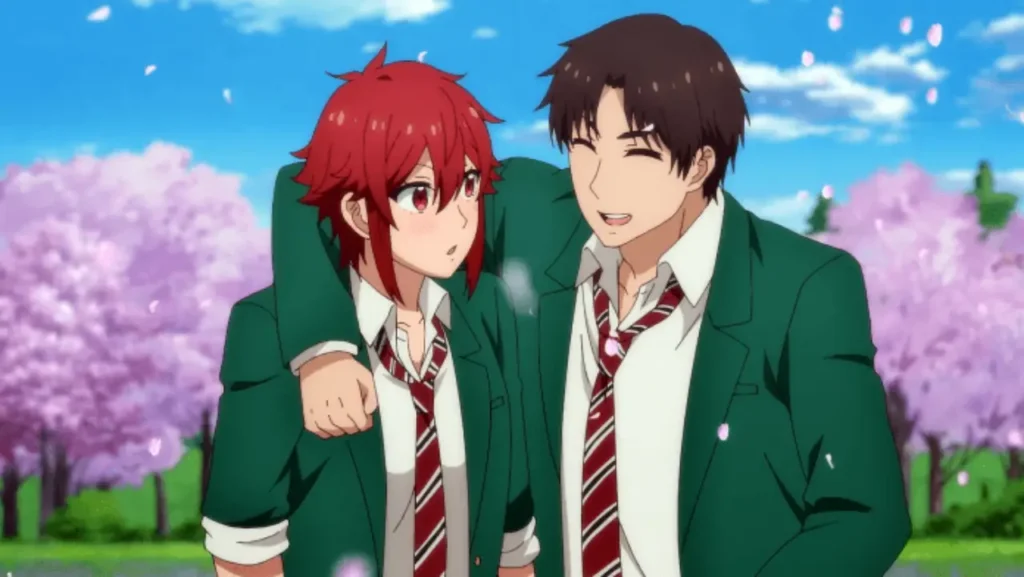 The very popular series is finally getting an anime and it is not much far away. The release date is officially set to be on the 4th of January which is very early in the New Year. The anime is said to be listed with 13 episodes for its first season. Will the anime be able to make it big or will it drown?! What are your thoughts? I think that it is definitely going to be a popular anime to watch, let me know your thoughts in the comments.
Tomo Chan is a girl Plot and Wiki
| | |
| --- | --- |
| Genre | Romance, Comedy |
| Manga by | Fumita Yanagida |
| Studio | Lay-duce |
| Releasing on | January 4, 2023 |
The anime adaptation of Tomo Chan is a girl is based on the original manga series which is also the first-ever manga for Fumita Yanagida. Its first edition came out in 2015 and the manga was finalized in 2019. Since the manga is complete and quite well-known. The anime is also likely to reach an end.
Read More – Lookism Anime coming to Netflix this December!!
The animation studio for the anime is confirmed to be Lay-duce and will release the anime series shortly after the New Year.
The plot of the story is based around a girl named Tomo who has been a tomboy ever since her childhood. This is why she could easily get along with the guys. The reason for that was her friend Junichirou, who has been close to her since her childhood. But…
The problem is that Jun sees her as a best friend and Tomo Chan loves him. But being seen as a boy and being forgotten as a girl she is going to get a hard time convincing his best friend to see her as a woman and not just a close friend. Check out the anime or the manga to know where their relationship will head to.
Read More – Red Hair Shanks is still a mystery! – One Piece Discussion
Tomo Chan is a girl Anime Cast
The voice actors for the anime have also been introduced officially. Let's have a look at what the cast looks like.
With the employed cast, at least you won't be worrying about the quality of the characters. Although I'm certain that this anime will be liked by many. Let's see how it goes.
Read More – Best Underrated Anime you must watch
Tomo Chan is a girl Latest Trailer
The latest trailer for the anime was released very recently and is available on Youtube. You can check out the above trailer that was made available not so long ago.