The U-20 Japan vs Blue Lock Eleven was amazing. It was way beyond what I expected and really blew me away.
It's been some time since I started watching Blue Lock and I won't lie but it left an amazing first expression and with that, I couldn't stop watching it. It is still ongoing, and one thing I don't like to do is wait one week for every episode. So, I shifted to the Blue Lock manga, and the experience, somehow, felt even better. The art style, characters, and their personalities, everything just felt so much better. Was it the same for you as well?!
Now on to the point of the Japanese U-20 team in Blue Lock. From the moment Itoshi Sae gave an interview at the beginning and all the moments when they were mentioned, I somehow got a poor impression of the team. Then I started thinking, "Are they really pushovers, especially against Blue Lock Eleven? ", with that in mind I kept watching until I saw the match between the U-20 team and Blue Lock Eleven. It was an amazing arc and I realized a few things after the match. Let me discuss them in detail.
Also Read

One Piece Film Red creates a new record as it surpasses Howl's Moving Castle to reach #4 all-time as anime film globally!!
U-20 Japan Team Playstyle
Now, let me tell you a little about the playing style of the U-20 team. They had a strong defense with their captain at its center. And one more thing about the captain is that he is also a star player with an invitation from a popular Italian club. Back to the U-20, it was a team that relied heavily on its defense, which was antithetical to the ideology of Blue Lock. Now, while their defenders steal the ball, they make a counterattack on the opposite team. That's pretty much the playstyle of their team.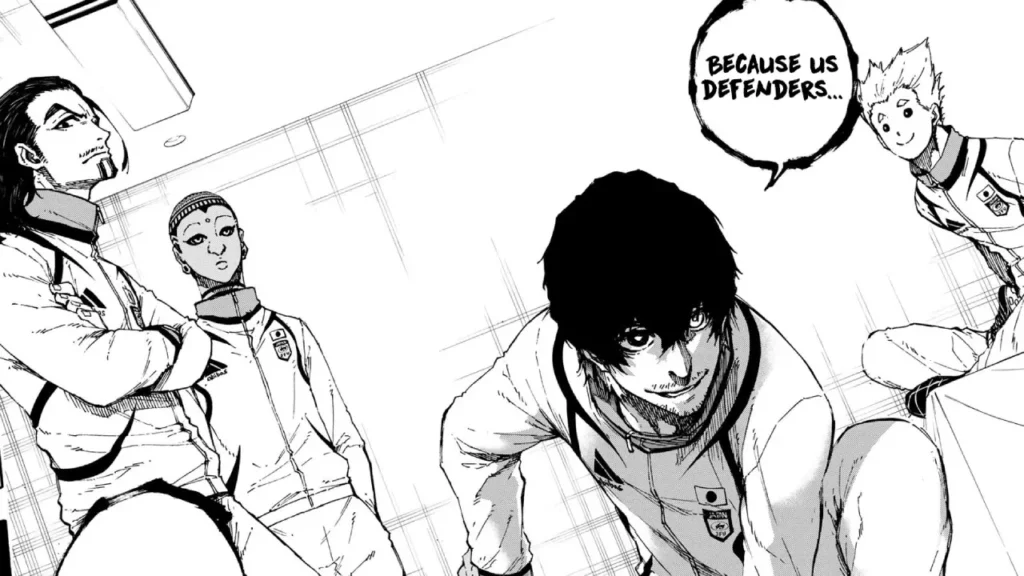 Back to the question of their abilities, while they had pretty good defense, that was pretty much it for their team. Their offense was not as good and that's why defenders sometimes had to work extra hard to compensate (from what I understood from the Japan Representative match). It also doesn't mean that their defense was capable of stopping Blue Lock Eleven's attack all the time.
Also Read

2023 is gonna be amazing with these anime!!
Overview Of Japan National Representative Match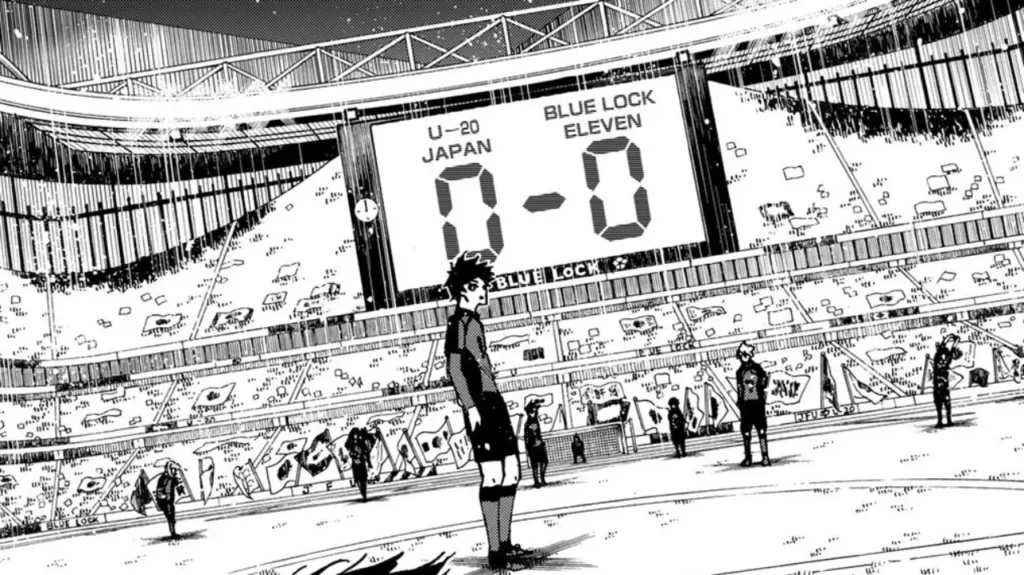 When the match began, the U-20 team had a slight advantage due to their surprise element, as the Blue Lock team has never fought with a team having a defensive playstyle. On top of that, they had Itoshi Sae who was already acknowledged as a world-class player. Sae even created an opportunity for the attackers but they were not able to score. He was not even expecting too much as he had already declared them as a third-rate team (even though his opinion had changed drastically after the match).
After some time had passed in the game, they lost their edge and Blue Lock Eleven started to dominate. By the end of the first half, even their defense also started faltering as team Blue Lock scored. Itoshi Sae also gave up as he saw no hope in that team as he appreciated the Blue Lock Eleven for their potential. As a desperate measure, the captain asked him to stay and they would let Shidou play on their team despite their feelings towards him. That also came out as a turning point for them as well.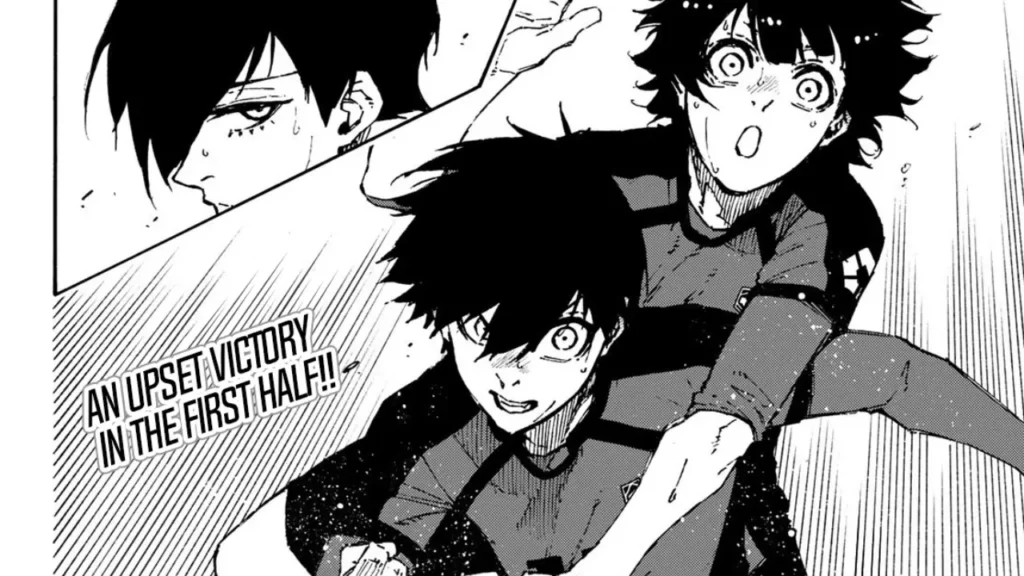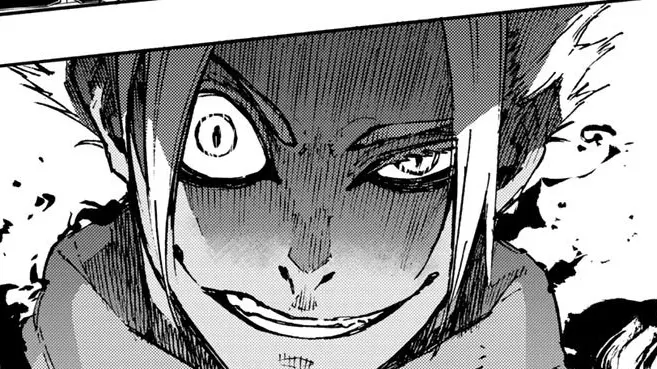 Also Read

The True Meaning of Pokemon Master for Ash Ketchum is…!!
The tide started to change as Shidou came in as a replacement. His playstyle was on such a level that no one from Blue Lock was capable of syncing with him. But Itoshi Sae saw that potential and brought out the best in him. He changed completely from when he was in Blue Lock and that left even Blue Lock Eleven shocked.
But with the "Ego "that was embedded in them, they eventually found a way through that and that was when the miracle started to happen for the Japanese U-20 team. Seeing how some nobodies of Blue Lock were to adapt to such a level and evolve beyond what even they were capable of, lit the spark in them as some of the team members started awakening.
The Real Issue With The U-20 National Team In Blue Lock
Now, let's talk about the representative match and the real issue that was exposed with the U-20 Team.
The one thing that became absolutely clear to me, after the match, was that they were not as mediocre as they were mentioned by Itoshi Sae, in fact, he did not hesitate to change his opinion after the match. But the reason they were talked about as mediocre was their lack of ego, which happens to be the ideal in Blue Lock. They couldn't even imagine them losing against a newly formed team filled with forwards.
It was their acceptance of the fact that Blue Lock Eleven was superior to them which led to their awakening. After the awakening, they were almost like a different team and they were able to compete on par with players from Blue Lock. Their easygoing attitude and fear of humiliation were stopping them from awakening.
Also Read

Makoto Shinkai's Suzume becomes the first anime film in 20 years to feature at Berlinale Festival
Is The U-20 Japan Team In Blue Lock Weak?
There is not really a correct answer to this question. Let me explain. The Blue Lock Eleven had to face off against the Japan U-20 team to get the chance to become representatives.
Team Blue Lock challenged the U-20 with everything and that led to the realization that they also needed to change. Was the U-20 team mediocre? The answer is yes and no. Yes, their plays before and during the first half were mediocre, if we go by the standards set by Itoshi Sae, but the team itself was able to prove that they were not mediocre. They were able to push themselves and ultimately got recognized by Itoshi Sae, who initially didn't like them very much.
Also Read

He is the inspiration behind the best player (Noel Noa) in Blue Lock!!
Final Thoughts
Honestly, I was expecting that Blue Lock would dominate the match completely given the first impressions I had made of the U-20 National team. But, I was wrong in my assumption and it was one of the best manga illustrations that I have ever seen. I could feel the intensity of the match and the rush of the match like it was an actual game.
The art style was amazing and one could not ask for anything better. It only gets better from there and that is why I must recommend you to read the manga if you loved the anime.
I would also add that my thoughts on the U-20 Japan team also changed a lot after as well as during the match.
This is it for the discussion, let me know what are your thoughts on the topic if you have read this part of the manga.
NOTE: I do not own the images used in this blog, they belong to the respective owners. These images are used for illustration purposes only.